Furniture is more than just functional; it's an expression of culture and history, an essential piece of the interior design puzzle and a reflection of the homeowner's unique taste.
There are countless styles of furniture to choose from when decorating your home. From trends like industrial or classic and well-loved rustic designs to Rococo's decadence or minimalism's sleek aesthetics, we'll explore what defines some of the most popular styles.
So, whether you're a design enthusiast, a homeowner looking to redecorate or just curious about furniture design, you'll gain insights from this guide that will help you appreciate and select the style that aligns with your vision.
Popular Furniture Styles: An Overview
Furniture can be broadly categorized into two main types of furniture styles: modern and traditional.
The modern furniture style is all about simplicity, functionality and a clean aesthetic. Its key characteristics include clean lines, minimal ornamentation and an emphasis on materials like wood, metal and glass. The mantra here is "less is more." You'll find geometric shapes, neutral color palettes and an overall sense of openness in modern furniture.
Meanwhile, traditional furniture styles embrace the timeless and the familiar. Traditional furniture can be characterized by intricate detailing, rich materials, classic shapes and deep colors.
Below, we detail some of the most popular modern and traditional furniture styles in home interior design.
Mid-Century Modern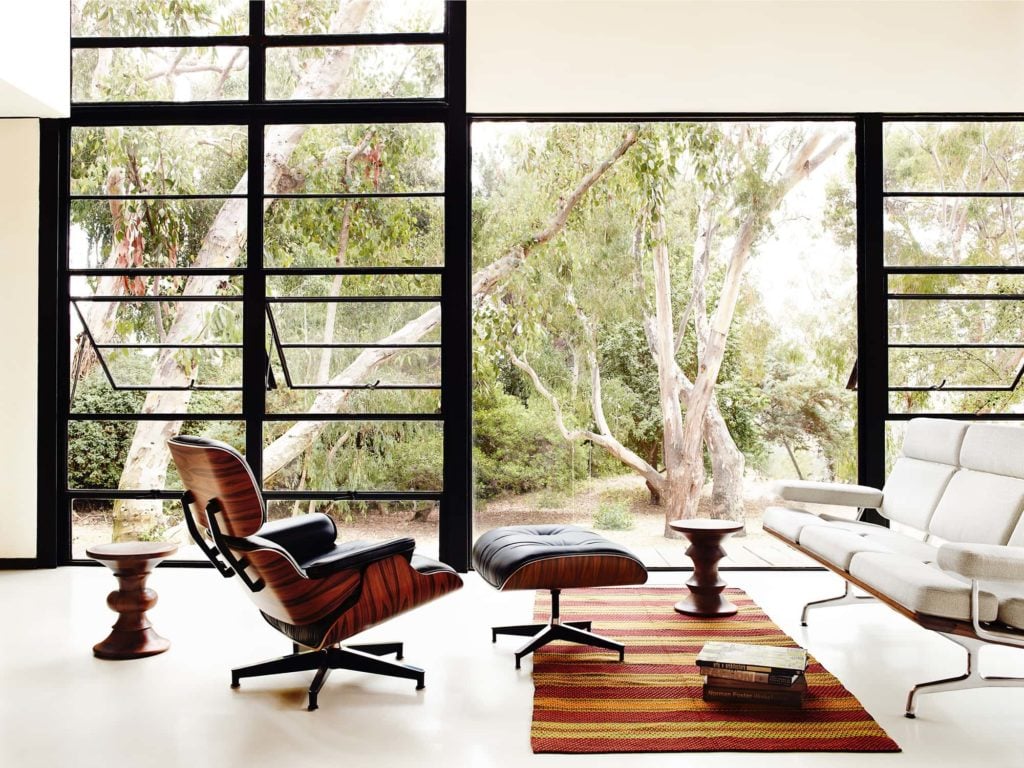 Mid-Century Modern (MCM) furniture stands out for its timeless appeal and combination of form and function. What sets this style apart are its clean lines and organic shapes.
MCM designers embraced innovative materials like molded plastics and fiberglass, resulting in iconic pieces that are not only visually striking but also highly functional. Versatility is a key feature, with many items designed to save space and adapt to modern living.
The MCM style's playful approach to color adds vibrancy and personality to interiors. While it primarily uses a neutral palette, it isn't uncommon to find MCM pieces with upholstery and accents in bold, vibrant colors.
Art Deco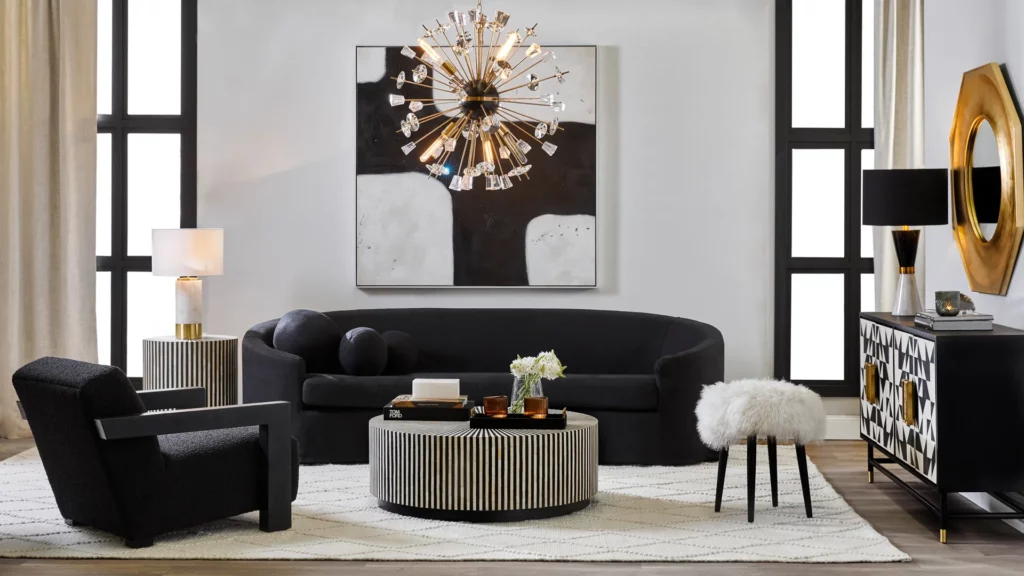 Art Deco is a distinctive furniture style that emerged in the early 20th century and remains highly sought after for its unique blend of luxury and geometric design. What characterizes Art Deco furniture is its use of bold, contrasting colors, rich materials like exotic woods and metals, as well as striking geometric shapes and patterns.
Art Deco furniture captures the spirit of the Jazz Age, exuding luxury and sophistication. Pieces often feature sleek lines and symmetrical designs. The use of materials like polished chrome and lacquered finishes adds a touch of glamor.
Contemporary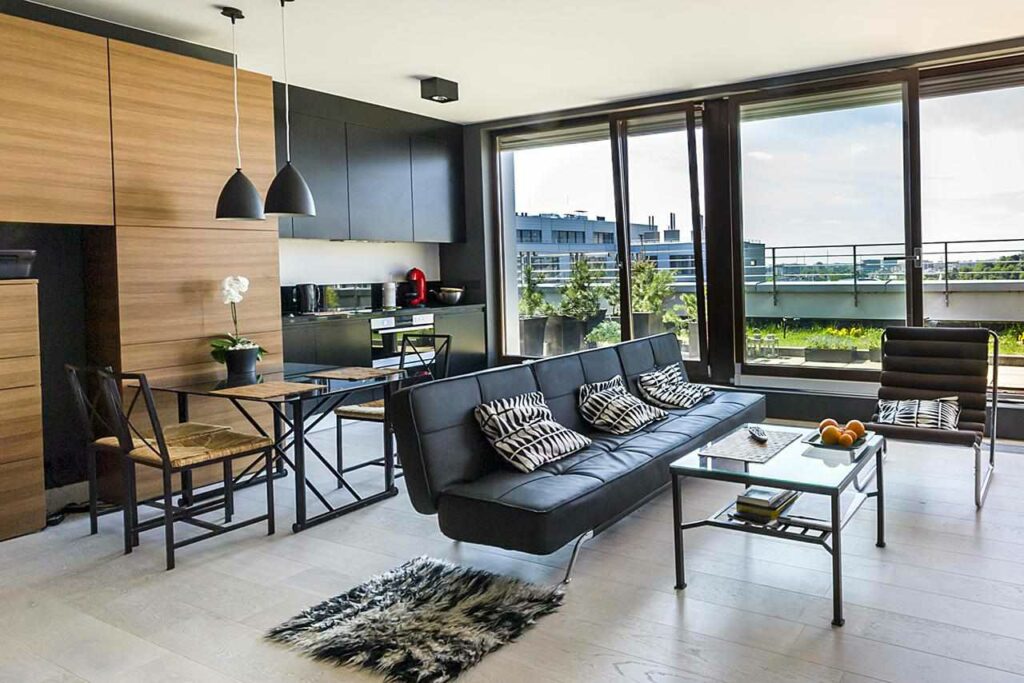 Contemporary furniture is all about the "here and now." It embodies the design of trending furniture styles, offering sleek lines and functionality. Some characteristics of contemporary furniture include clean, uncluttered design, a focus on materials like glass and metal as well as a neutral color palette with bold accents.
Contemporary furniture is adaptable and versatile, fitting seamlessly into modern living spaces. If you want to create a stylish, up-to-date living environment, contemporary furniture offers an array of options to suit your taste.
Minimalist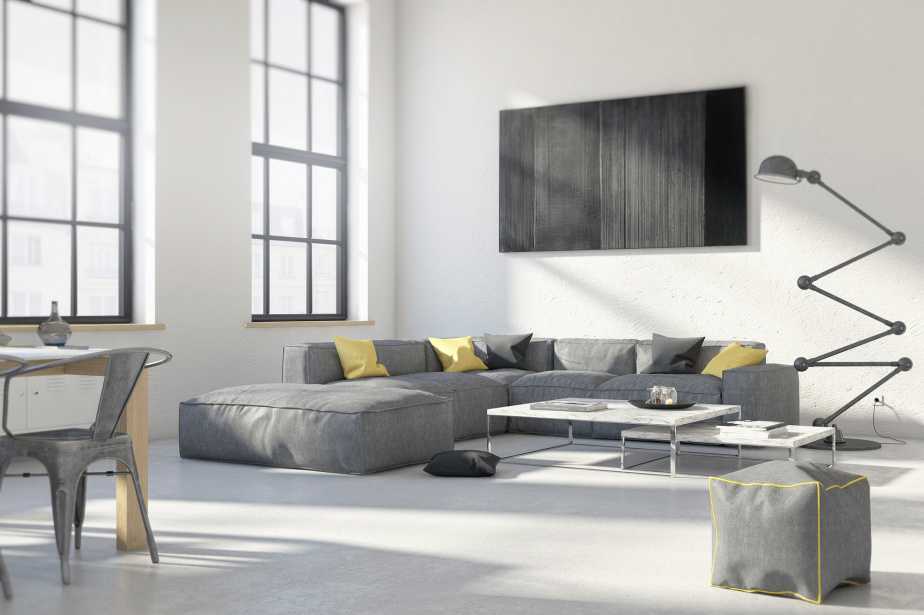 Minimalism in furniture design is characterized by simplicity, functionality and a focus on essentials. This style embraces the idea that less is more, creating a serene and clutter-free living space.
Minimalist furniture features clean lines and neutral color palettes with no excessive ornamentation. Not only is this style aesthetically pleasing, it is also practical. It encourages a lifestyle of mindfulness, where every object has a purpose.
Maximalist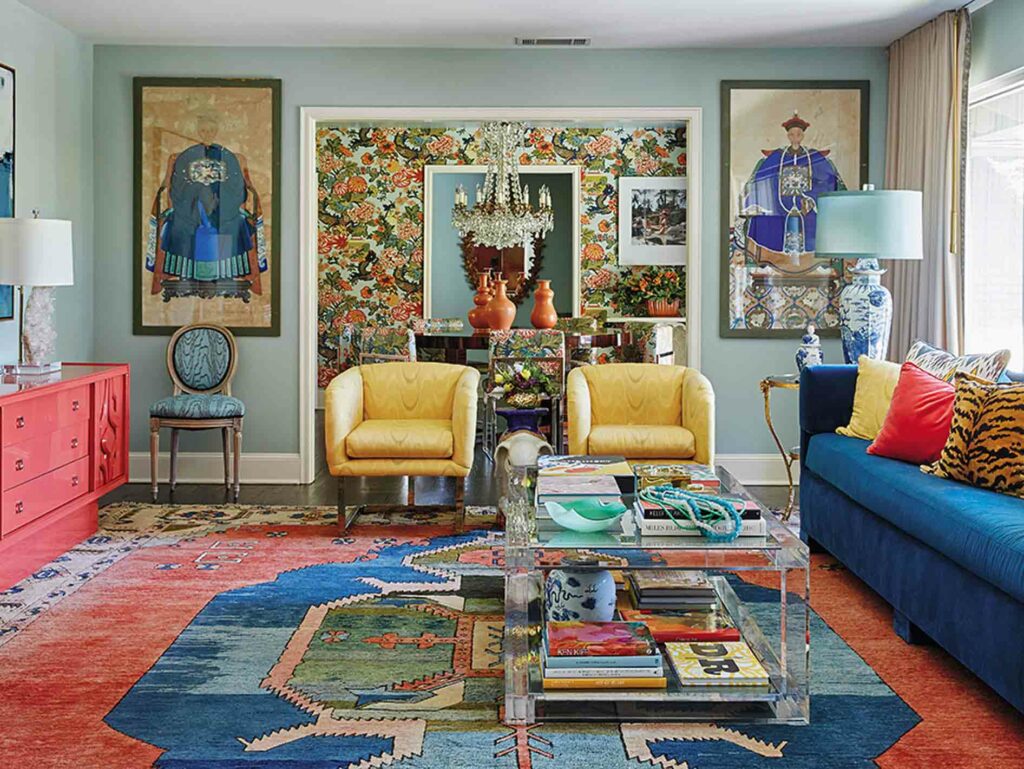 Maximalism is the antithesis of minimalism. Maximalist furniture style embraces rich patterns, vibrant, often-contrasting colors and abundant decorative elements.
With maximalist furniture, the goal is to express your unique and colorful personality. It's the perfect furniture style for those who believe that every corner of a room should be adorned with art and that each piece of furniture should tell a story.
Shabby Chic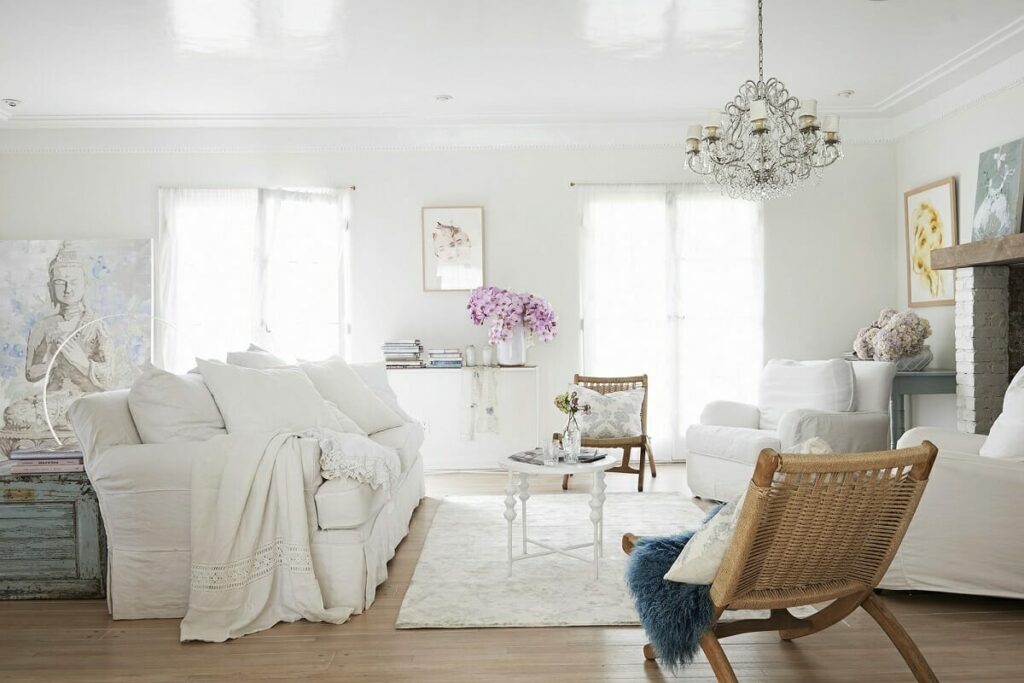 Shabby chic furniture is a charming and nostalgic style that captures the essence of vintage aesthetics. It's characterized by distressed finishes, pastel colors and a romantic, slightly worn appearance.
Shabby chic furniture makes any room instantly feel "lived-in." It allows you to create a relaxed and inviting atmosphere where comfort and beauty coexist.
For those who appreciate a touch of nostalgia and appreciate the beauty of well-loved items, shabby chic is an ideal choice. It offers the opportunity to blend the old and the new seamlessly, resulting in a unique and welcoming interior.
Scandinavian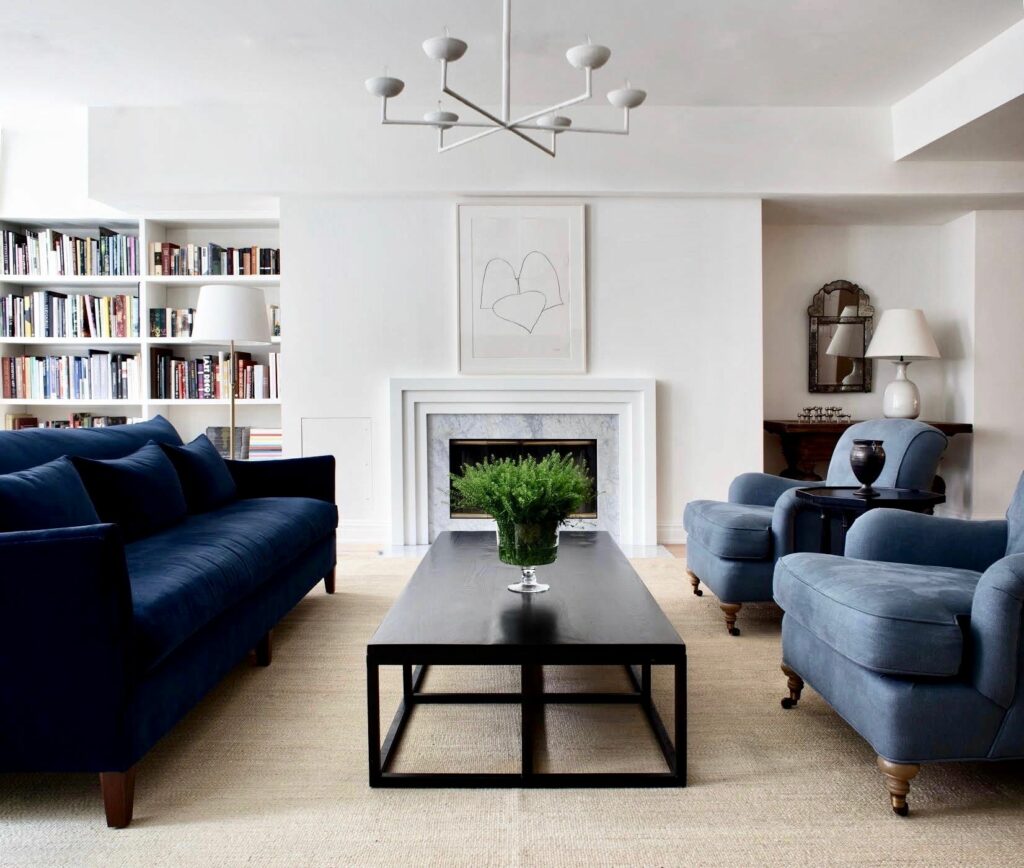 Scandinavian furniture style is all about simplicity, functionality and clean lines. It originated in the Nordic countries of Denmark, Norway, Sweden, Finland and Iceland.
With an emphasis on natural materials like wood and neutral color palettes, Scandinavian furniture creates a sense of serenity. This style values form and function equally, making it an ideal choice for those who appreciate practicality without sacrificing aesthetics. Scandinavian design also celebrates craftsmanship and quality, ensuring that furniture is visually pleasing and built to last.
Industrial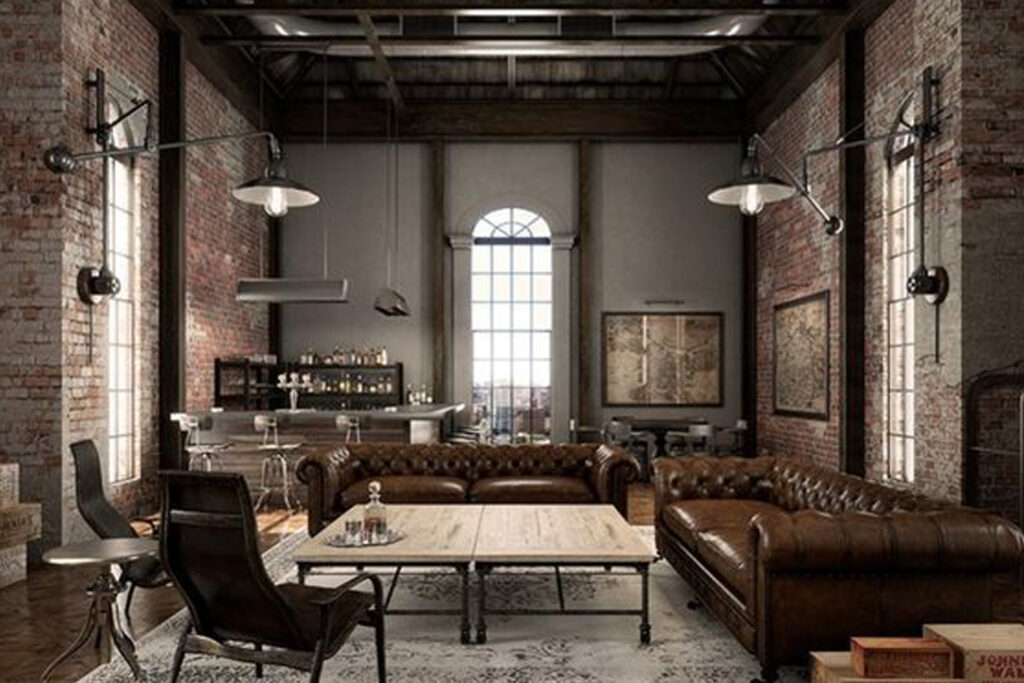 Industrial furniture style draws inspiration from the raw, utilitarian aesthetic of factories and warehouses. It is characterized by a rugged, no-frills look that often incorporates materials like metal, reclaimed wood and exposed mechanical elements. This style showcases the beauty of imperfections, with weathered surfaces and visible welds telling a story of craftsmanship and authenticity.
Mission-Style Furniture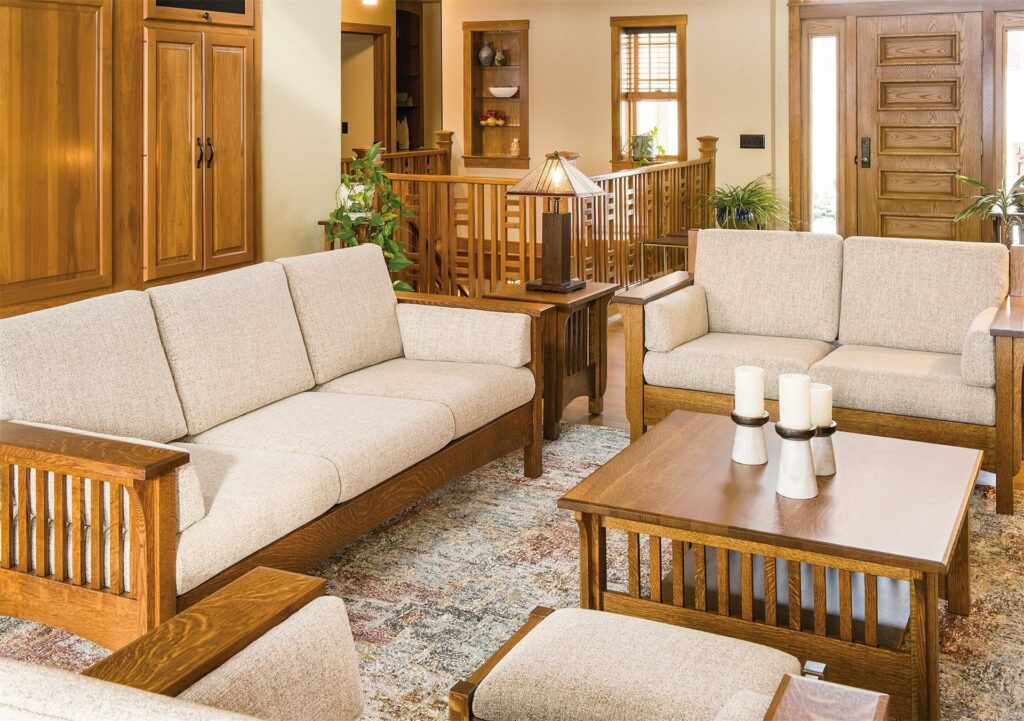 Mission-style furniture, often associated with the American Arts and Crafts movement, is known for its simplicity, functionality and timeless appeal. The characteristics of mission-style furniture include clean lines, straight angles and a focus on the natural beauty of wood.
Oak is commonly used to make mission-style furniture, and you'll often find exposed joinery that showcases the craftsmanship. Mission-style furniture pieces are designed to be sturdy and durable.
Rustic Furniture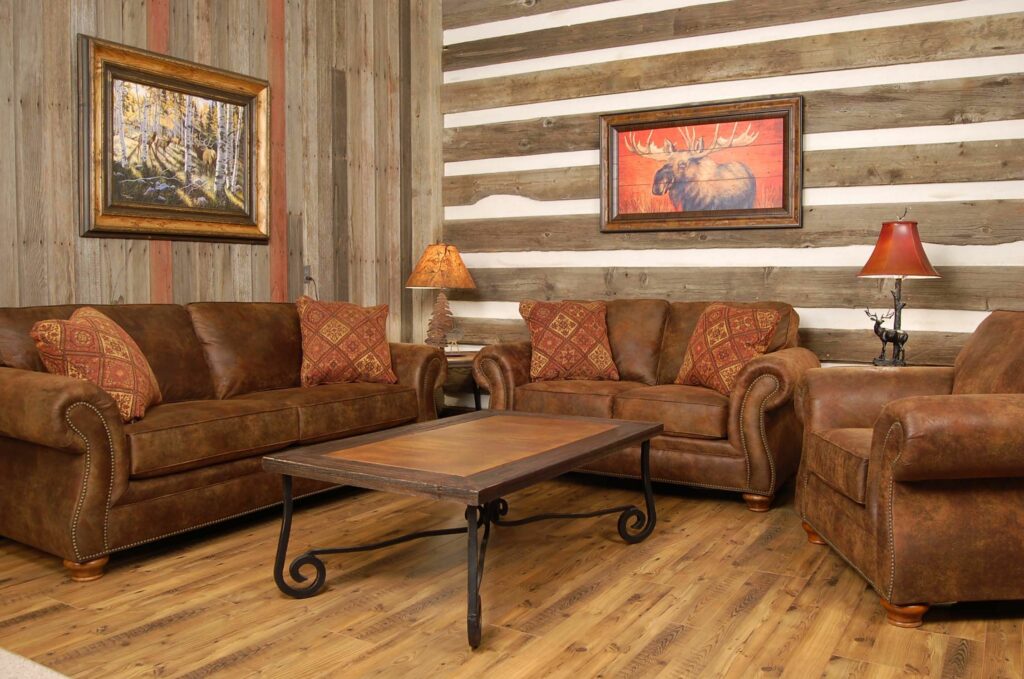 Rustic furniture is a celebration of nature's raw beauty and simplicity. This style evokes a warm, inviting atmosphere with its emphasis on natural materials and earthy tones. What defines rustic furniture is its use of unrefined wood, often showcasing the wood's natural grains, knots and imperfections. These elements create a sense of authenticity and charm that's hard to replicate.
The charm of rustic furniture lies in its ability to bring the outdoors inside, creating a cozy, relaxed ambiance. Whether it's a weathered wooden dining table, a rough-hewn coffee table or a log cabin-inspired bed frame, rustic furniture showcases a deep connection to the natural world, making it a popular choice among nature-loving homeowners.
American Colonial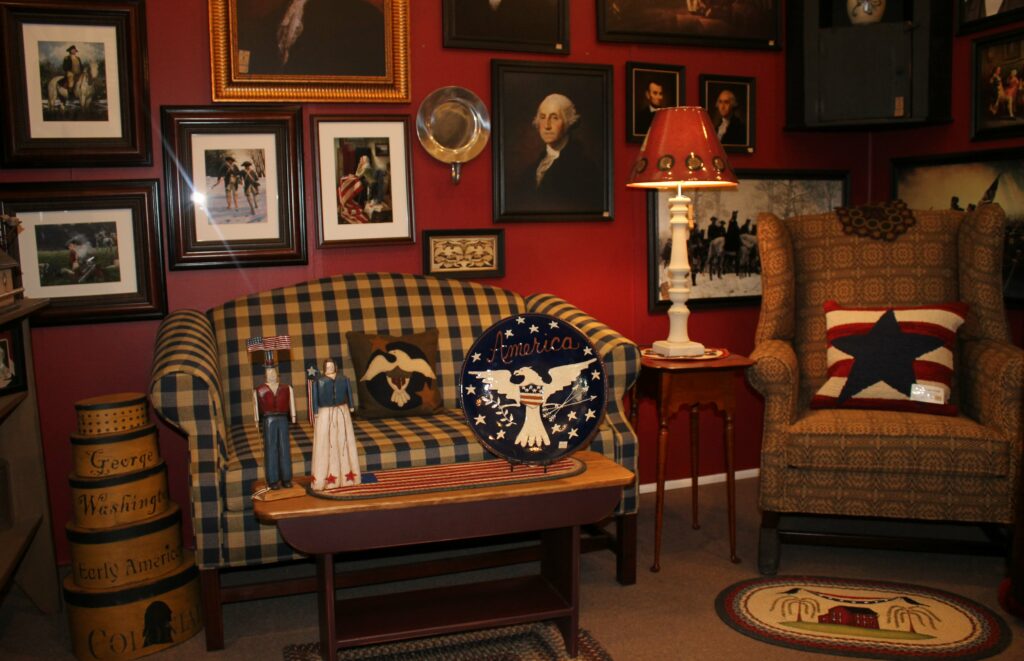 One of the earliest and most enduring American design styles is Colonial. It draws inspiration from the English, Dutch and Spanish settlers who brought their furniture to the New World.
Colonial-style furniture often showcases regional variations, such as Pennsylvania Dutch with its distinctive folk art motifs or the elegant refinement of Southern Colonial. Generally, however, the characteristics of American Colonial furniture include simple lines, functional designs and sturdy wood construction.
That's why American Colonial invariably comes to mind when the phrase "wood furniture style" is mentioned. Pieces like ladder-back chairs, trestle tables and four-poster beds are iconic examples of this style.
Art Nouveau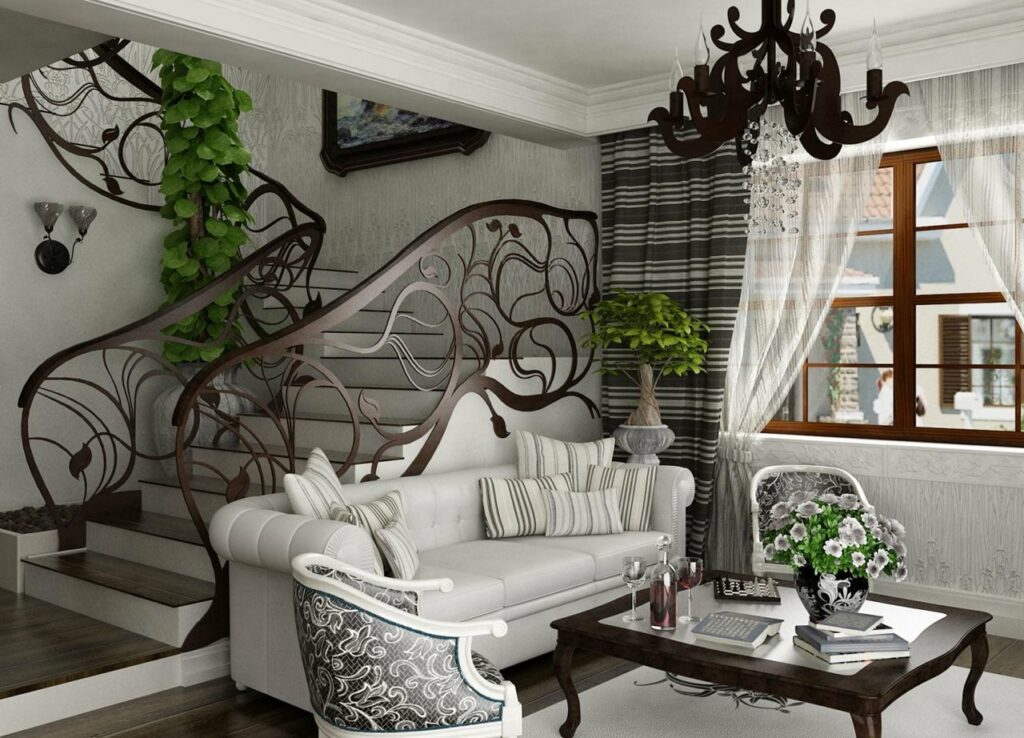 Art Nouveau, which means "new art" in French, is an ornate and whimsical furniture style that gained prominence in the late 19th century.
Art Nouveau furniture pieces are painstakingly crafted and typically feature intricate carvings, stained glass and curved forms that mimic vines, flowing water and other natural elements. Asymmetry, different colored woods and wood-on-wood inlays are some of the unique characteristics of this furniture style.
Empire
Empire-style furniture, originating from the early 19th century, exudes grandeur and opulence. It is characterized by bold, monumental designs, often featuring dark woods like mahogany, intricate detailing and classical motifs like laurel wreaths and animal paw feet.
Empire-style furniture often includes luxurious materials like velvet and silk for upholstery, further enhancing its lavish appeal. It's an ideal choice for those with a taste for timeless elegance and a desire to create a statement within their living spaces.
Rococo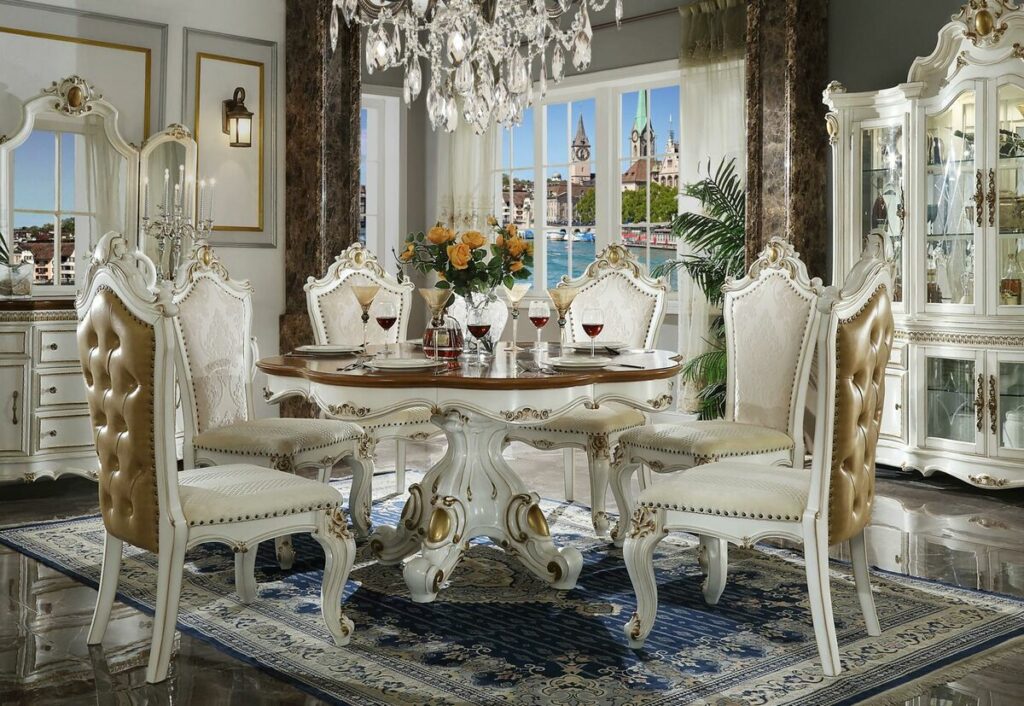 Rococo furniture, with its origins in the 18th century, is all about whimsical elegance and intricate ornamentation. Curvy lines, intricate carvings, pastel colors and plenty of gilding mark this style.
Rococo furniture takes inspiration from nature with motifs like shells, flowers and foliage. Pieces often feature asymmetry, giving them a playful and dynamic appearance.
Create Your Ideal Living Space With VRA Interiors
With so many furniture styles to choose from, there truly is something for everyone. The key is to choose a style that resonates with your taste, fits your space and creates an environment where you feel at home. Don't hesitate to mix and match styles to create a space that's uniquely yours!
As a top interior design firm based in the vibrant heart of Atlanta, VRA Interiors is dedicated to crafting spaces that reflect our clients' unique personalities. We offer an array of services to transform your home into a place you'd love to live in. Our approach involves attentive listening to your needs and expectations while valuing your unique ideas, making them the inspiration behind our work.
When you choose VRA Interiors, you're selecting a dedicated partner and advocate in your home design journey. To learn more about our services or book an appointment, please get in touch.