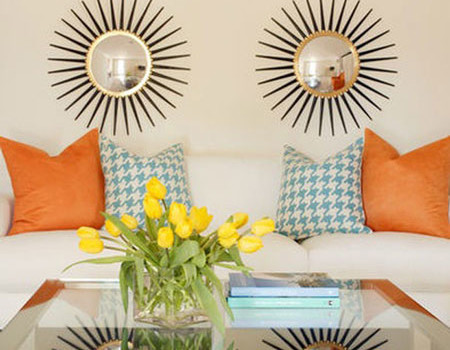 I have a confession to make. I am obsessed with and physically drawn to anything Houndstooth. With that being said, it is sad to say that I do not own one outfit, accessory or home accent that has this AMAZING print on it. If it were up to me, the toilet paper in my home would be in a Houndstooth print, but….I'm not sure how hubby would feel about that. So, instead of purchasing anything and everything that has a Houndstooth print on it, I'll blog and post beautiful pictures of it instead. 😉
To give you a little history on this print, Houndstooth originated in the 1800s in Scotland and was originally worn as a woven wool outer garment by Scottish shepherds. This print evolved in the fashion world,  becoming a symbol of wealth in the 1900s. I am sure you've seen this print many times used by top designers such as Christian Dior, Louis Vuitton and Chanel.
And like everything else in the world, Houndstooth evolved throughout the years, changing in size, texture and color. Typically, it is still most popular in its original black and white colors, but modern day designers have strayed from this classic color way, using bold colors and unique size combinations.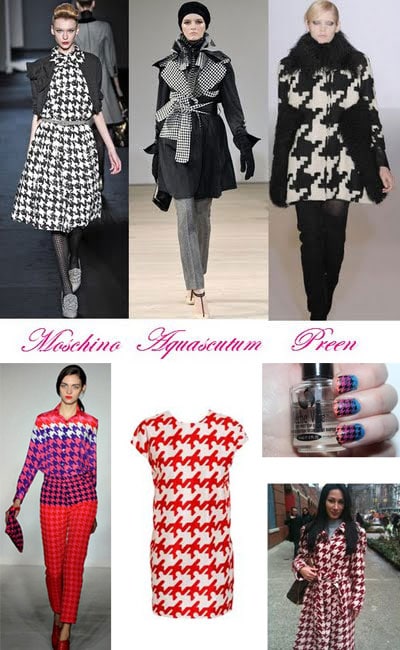 Of course, this fashion trend extended to designing interior spaces as well. Houndstooth has been a popular pattern seen in Interior Design used in  fabric and wallpaper prints, carpet patterns and incorporated in home accessories.
A classic black and white Houndstooth fabric is used on the dining chairs of this high end restaurant in Paris.
I'm in love with this pink Houndstooth window treatment. What little princess wouldn't love these treatments in her bedroom?! I know my daughter would adore them!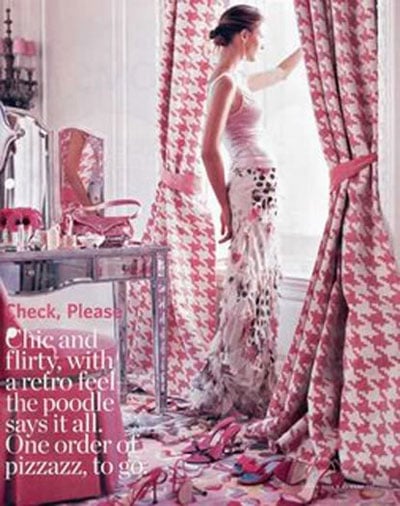 These Houndstooth pillows add color and pattern to a neutral sofa.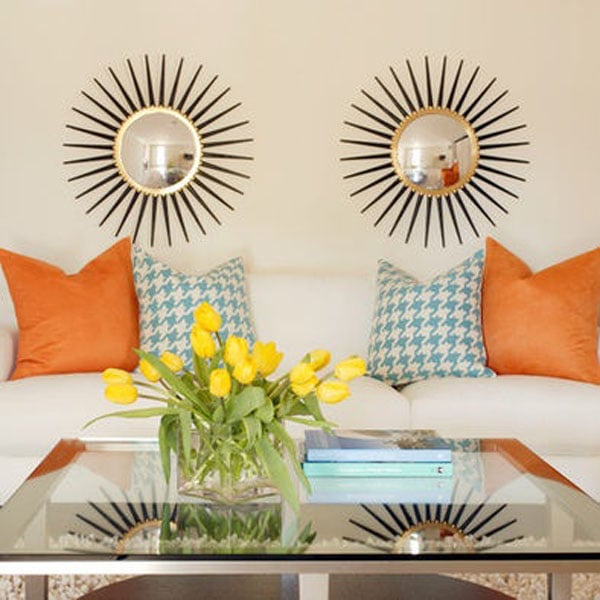 Too nervous to incorporate a Houndstooth pattern in the home? Why not try a neutral tone on tone pattern like the wallpaper in the below picture. Sophisticated and timeless!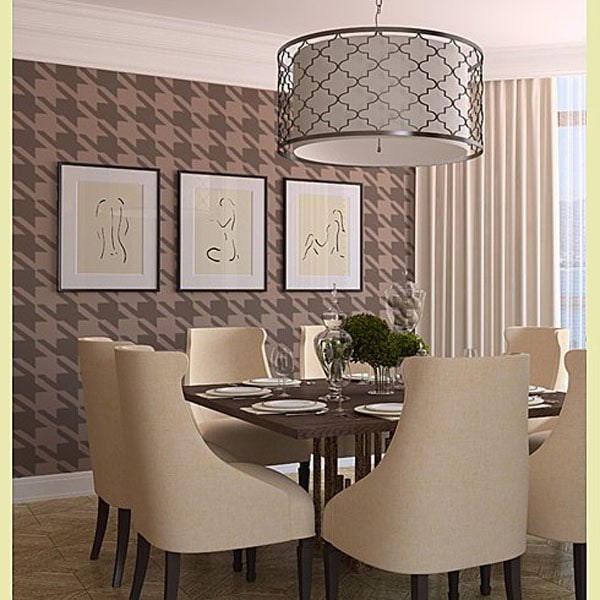 Do you have a pattern fetish like I do? Let us know what it is and we can help you incorporate it in your space. Visit www.vrainteriors.com to contact us.
Posted by Reem T.