A nice pop.  No, not soda pop (although who doesn't love a nice ice-cold soda pop every now and then!) but a pop of color.  This bright and fun idea is a great way to liven up any space in your home as well as allow you to switch out and update your space as much or as little as you want.  There are MANY ways that you can add an accent to your room, and if you are following us on Pinterest (insert shameless plug), you already have some great ways of adding that nice pop.  For those of you who aren't (yet) following our page, I thought we could have a little fun and look at some ways of adding color to your room.
Our first option is a great accent wall using paint, fabric or a great graphic wall covering: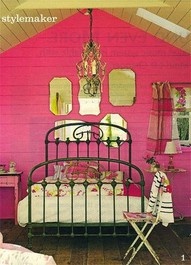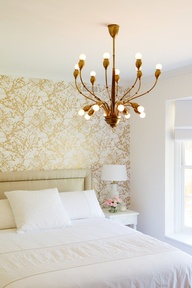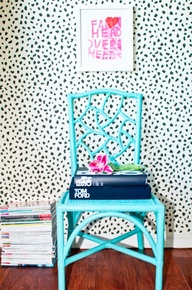 Another great way to pop some color into your space is using fabric: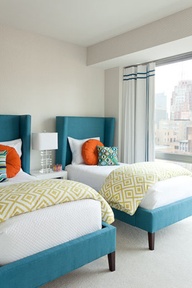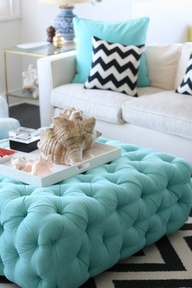 One of the simplest ways of adding a little brightness into your room is with accessories.  These can easily be changed out as colors phase out of season, or if you just need a change of color.  You can always also keep the same great pieces and have your local refurbish company to finish your furniture pieces or accessories in a new color.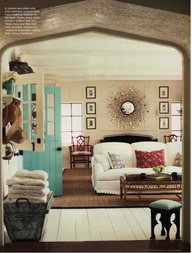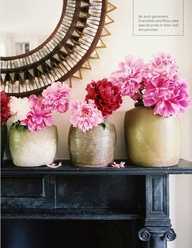 So whether you are using fabric, paint, wall coverings or beautiful flowers or other accessories, color is an inexpensive and easy way to add character and a bold accent in any space.  So pick your favorite color, and find a space that needs a little POP!
If you would like help in finding the right pop for your home, please contact us on our website at www.vrainteriors.com, or you can find us on Facebook, Linked-in and Pinterest.
Posted by Amy B.