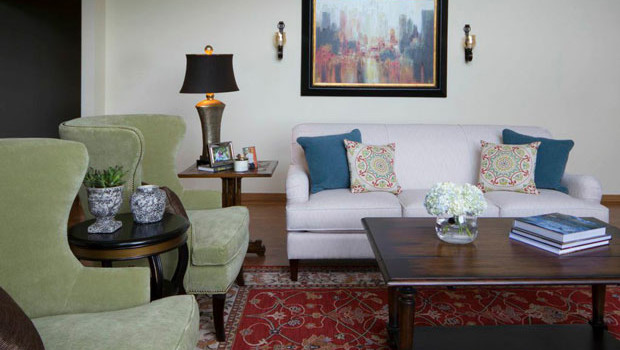 In Atlanta, there exists a rich history of relaxed elegance and classic charm in Southern interior design that has been traditional and exclusive to our very storied region. At VRA Interiors, we sometimes become enthralled with what southerners are doing with their bigger than life homes and the new twists they're bringing to those homes.  The overall feel still remains the same however and that is one of southern grace, warmth and gentility.
The typical southern homeowner is adding more modern touches to the overall classic design with updated colors and other elements that mix nicely with traditionally southern looks in both furniture and accessories. Family heirlooms nestle in nicely with modern accessories to bring in both personality, charm and texture inviting guests to indulge in southern hospitality.
As Southerners ourselves,  we have a special place in our hearts for the elegance and down home charm that a well dressed southern home entails. As Interior Designers in Atlanta we love to incorporate the modern and unexpected touches in with the classic and relaxed elegance that is traditionally southern.
At VRA Interiors, we utilize our more than 20 years of design experience and knowledge in every client design. Every project that we take on for a client is customized to their personal tastes and interests. We look to make your house feel more like home while maintaining functional spaces.  We can take on the entire project from construction planning to the choosing of accessories after a full and complete consultation where we make sure to get a good feel on exactly who our client really is and what they hope to gain from the space. For complete interior design services based in Atlanta, please call VRA Interiors at 877-284-5067.