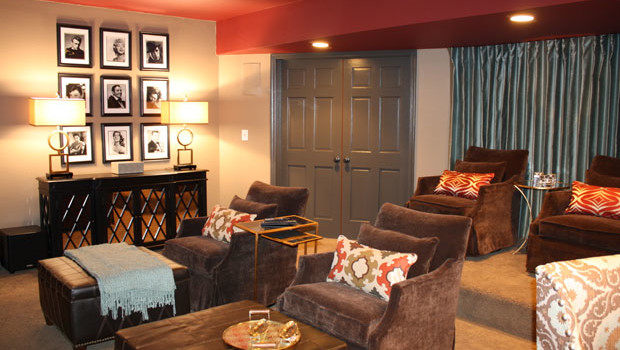 There are few things that one can do to a room that has a bigger impact than paint. Paint can add personality, lighten up or calm down a setting, create a mood or inject drama. For such little investment and time, painting a room can transform both interior and exterior spaces more completely than any other design aspect. One way to create a focal point or to add a dramatic punch to any room is by creating an accent wall. Accent walls can establish a theme for the room or to spotlight a collection of artwork or photographs. There are a few tips to making sure that your accent wall is an effective and attractive element of your room and not a confusing distraction.
Choosing the right wall. Look around the room and let your eye find the more interesting aspects of the area. For a living space, a wall with a fireplace is a good place to start; for a bedroom, the wall your headboard rests against is the best choice. 

Finding the right color. An easy way to choose a paint for your accent wall is to go just a few shades darker of the same color on your other walls. If you would like a contrasting color make sure that you stay in the same family tone so that they colors complement each other and not clash. Choose from opposite sides of the color wheel for the best combinations.
Displaying the right decor. Again, you want your accent wall to be the focal point of the room but should not be a jumbled mass of mismatched items. Focus on just one large piece of art or take the time to properly make a gallery of favorite photos.
At VRA Interiors, our passion for interior design and color is what forms the foundation of our business. We take our design experience and add your personality quirks and history to create a unique and personal space that speaks volumes about who you are, while creating a haven that is both comforting and distinct. For expert interior design services in Atlanta call VRA Interiors.