We cover it with rugs, drop food and dishes leaving dings and scratches, and leave muddy footprints on this most used surface of our homes every day.  It is one of the largest surfaces in a house, but seems to get lost in the daily shuffle.  Today however, let's put it on center stage, and take a look at the options of materials, pattern, and colors of flooring.
A lot people ask what the smartest or best option is for flooring in a home.  It can depend on price, but I think more importantly, homeowners need to think about how they use the spaces in which they are applying their chosen flooring.  Budget is absolutely important, but it's also important to think about your family and how they use spaces, how much time you want to spend cleaning and maintaining your floors, as well as visual/actual texture, color and aesthetics.  There really isn't a wrong answer when it comes to what material you should use.  It is really a matter of your family.
One of the first options is tile.  This is probably the most common material used in kitchens and bathrooms, as well as entryways and laundry rooms.  Depending on the style you choose, it is very budget friendly while still giving a great visual impact, and is easy to clean and can stand up to pretty much anything your dog or kids could throw at it.
I will throw in a couple disclaimers and say that some natural material tiles require a little bit more maintenance and upkeep.  Some natural stones are very porous, and will require immediate clean up as well as sealing to avoid stains and liquids from being absorbed.  This is where you really have to think about how you use your space, and what kind of activities will take place in your home.  Also, in terms of budget, typically the more fancy (for lack of a better grammatically correct term) you go, the higher the price tag.  That doesn't mean you can't mix and match, or even just change the pattern application to create a beautiful aesthetic.  There are a lot of great options for each price range, and  just because it's a hard-working floor and budget friendly, doesn't mean it can't look like a million bucks: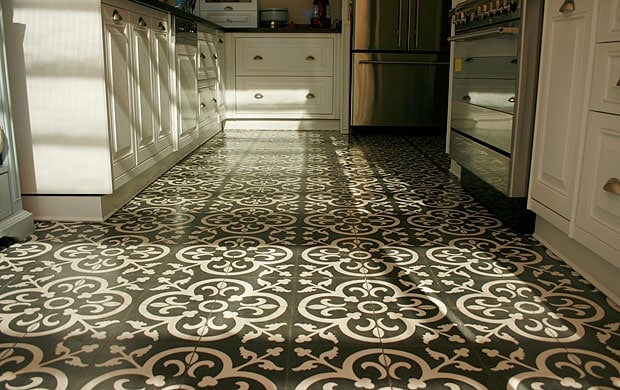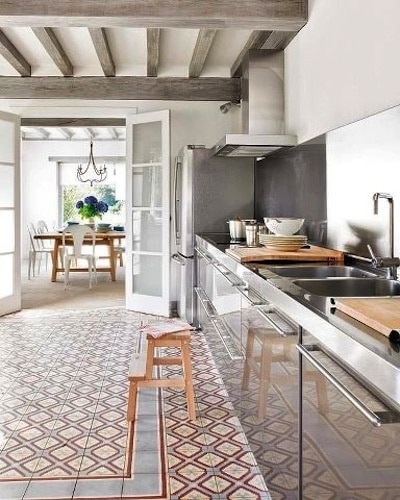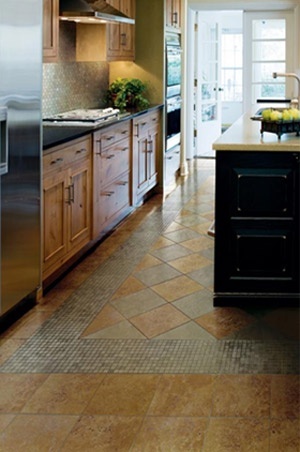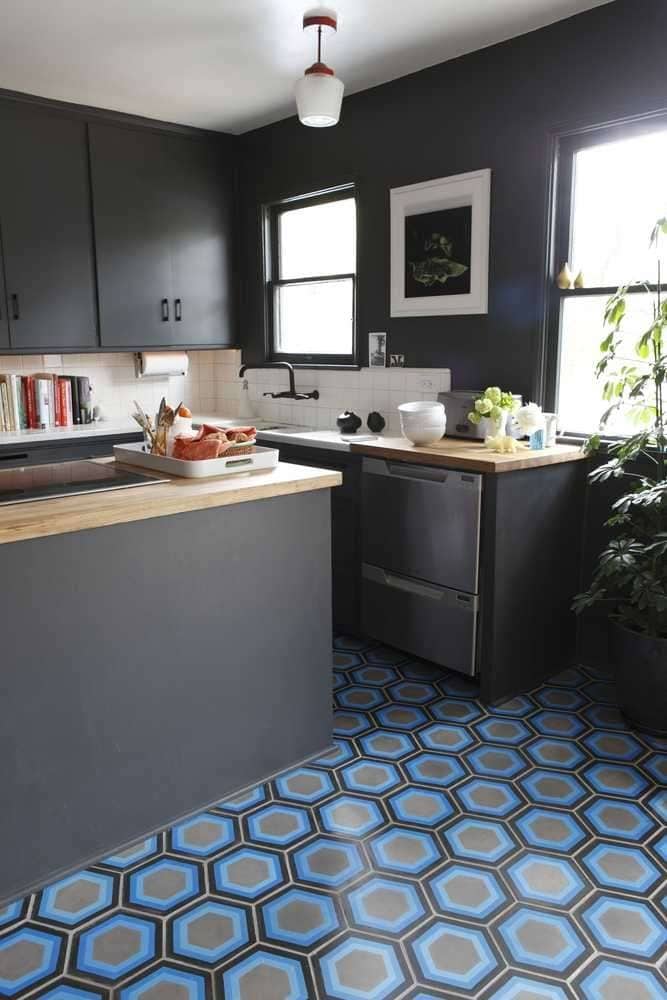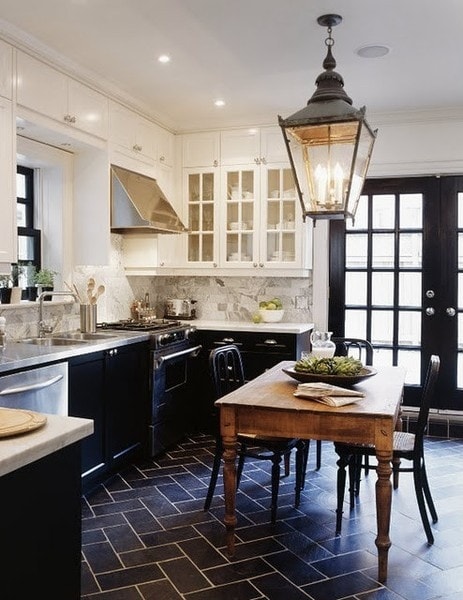 Another great option is wood flooring.  This option is also good for easy cleaning, but is a little bit higher in the budget range.  You can however, choose an option that is lower in price, and use some great stencil or painting techniques to create a very unique solution that is one of a kind.  You can also combine wood flooring with other materials such as tile to create accent spaces.  In a kitchen or bathroom it might be cool to create a "zone" where the sink is or a runner in an entrance.  This is where jumping out of that box is so much fun, and really forces you to look at your materials and find new solutions to an old problem.
You also have different species that you can specify for your home.  Bamboo flooring or even cork flooring is a beautiful alternative to the traditional hardwood option.  They are also Earth Friendly, and are harvested from rapidly renewable sources (meaning, the trees grow back really fast).  Take a look at some ideas below: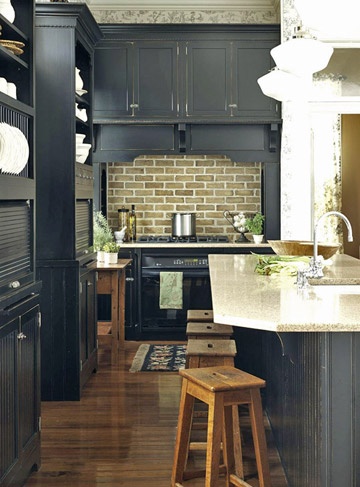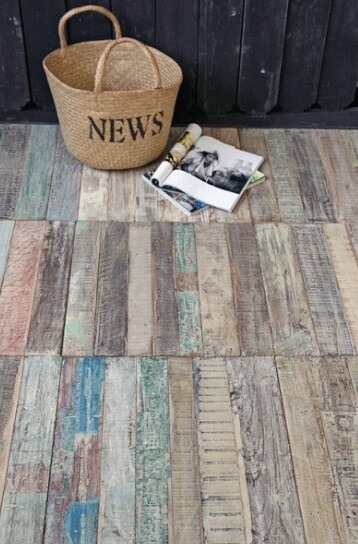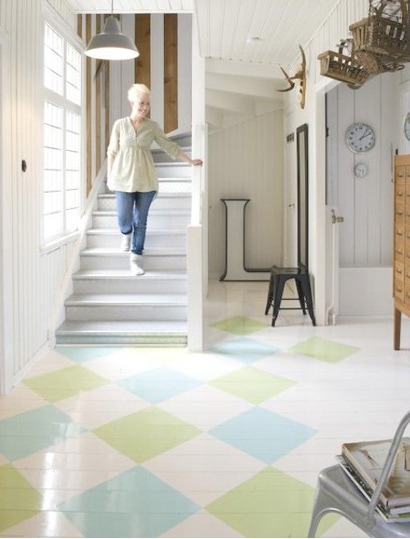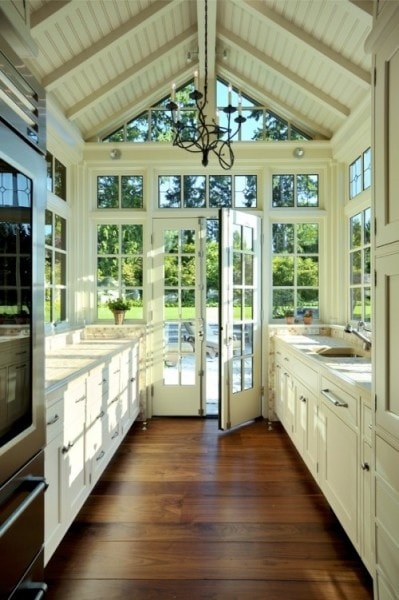 One of the newest trends that is becoming more popular is one of my favorite options for flooring.  It is great on budget, easy to clean, and allows for ENDLESS options of pattern, color and texture.  Concrete floors are beautiful, and allow for paint, stains and require little maintenance beyond an initial sealing and simple basic cleaning.  Take a look at a couple of ideas that I am in love with: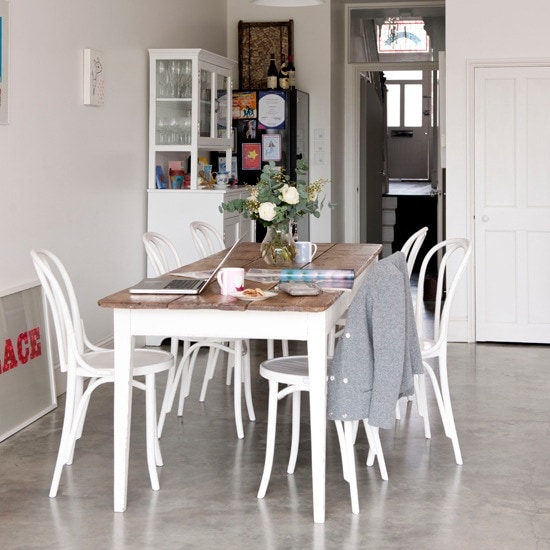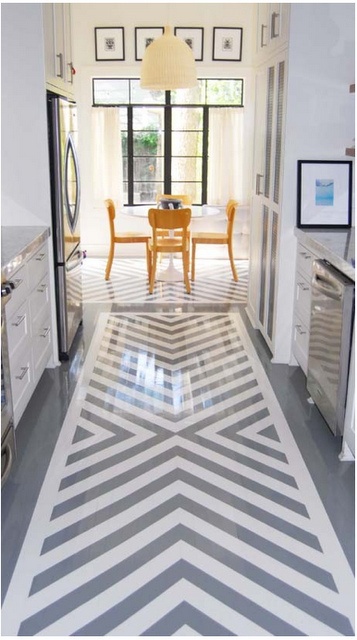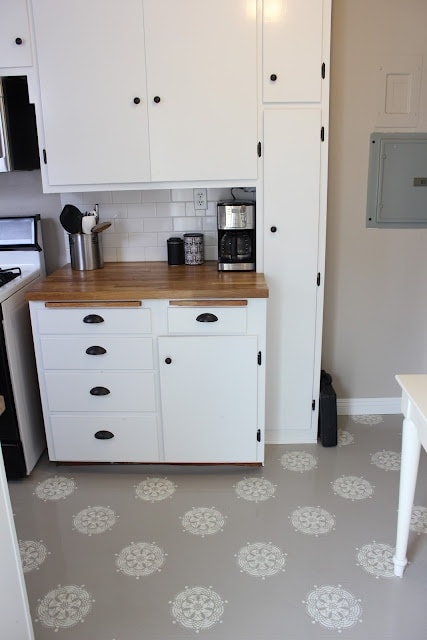 So next time you find yourself looking for a change, before you slap carpet over those older hard wood floors, think about using your floor to make a statement.  Bring it up into the spotlight and let them shine!
If you liked what you saw and would like some more ideas or help creating your own flooring masterpiece, stop by our Pinterest and Website for contact information and some inspiration.
Posted by Amy B.