Look around the room you're sitting in right now. Do you feel that it is in need of change or can use a boost of color to energize the space?  Well, put your smocks on and get your paint brushes out, because nothing will solve your problem better than some fresh paint on your walls! Of course, you can paint the whole room the same color on all of the walls, but where's the fun in that?! Instead, you can be creative and incorporate accent colors, stenciling and an array of new products that will bring life into your space. Thankfully, nowadays, different stores have a wide variety of options in paint colors and tools that will more than satisfy your painting needs in an easy and affordable way. That being said, here are some great ideas that I just love that may work out with your space and personality!
First, let's take a look at keeping it simple and just painting one accent wall color. Not only is this fast to do and budget friendly, but it also brings in a new visual focal point to your space. I should warn you though, with accent walls, always consider what furniture piece or artwork is going against that wall. You don't want that piece to blend in with the wall or clash with it. The two photos below definitely take contrast into consideration, making sure whatever is hanging or sitting on that wall is a focal point in that space.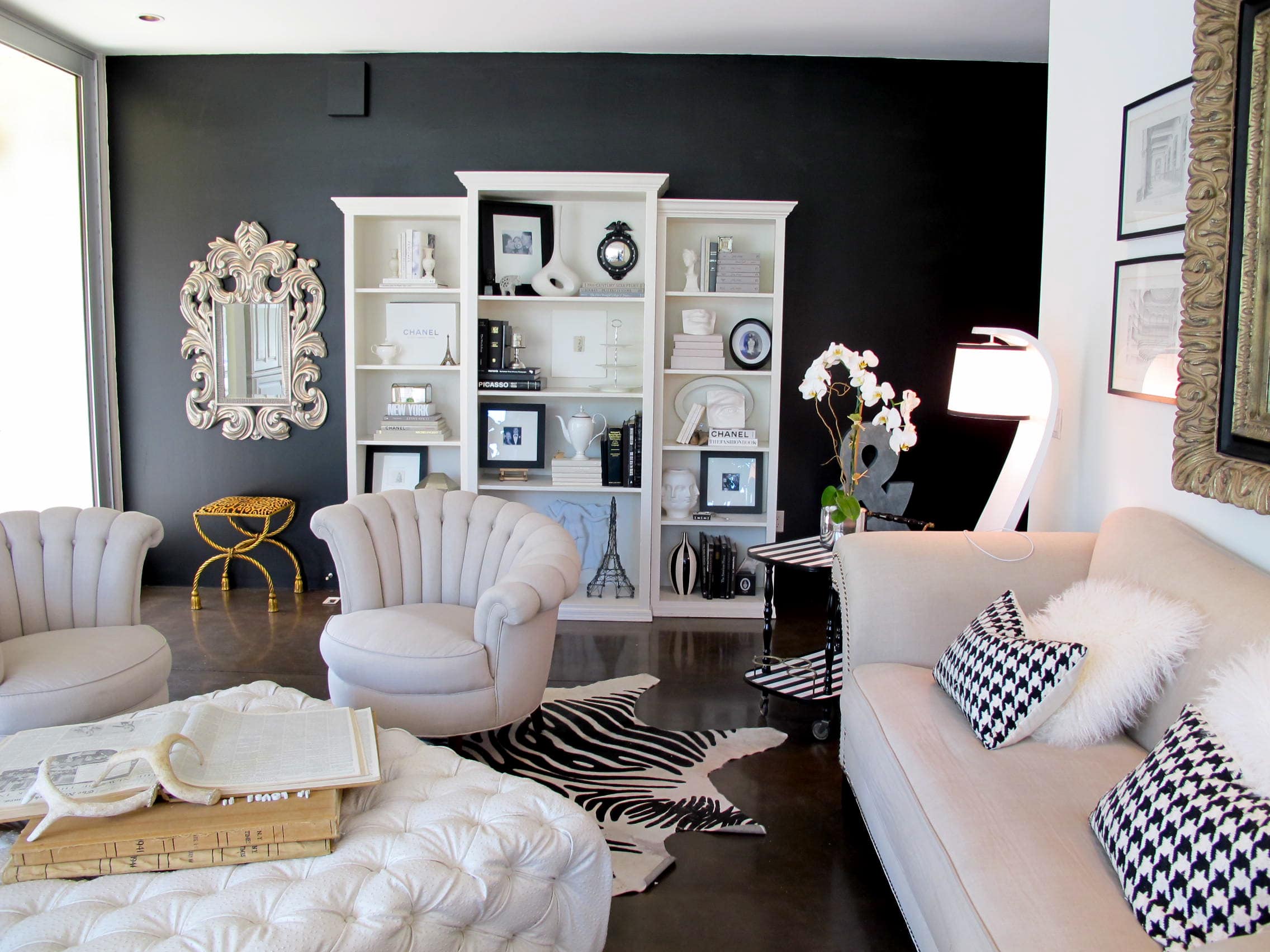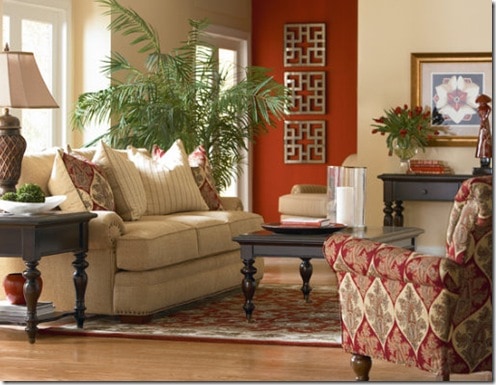 Another beautiful idea that requires a little more time and handy work is stenciling. If done carefully, it almost appears to be wallpaper. This is a beautiful way to add color and incorporate pattern onto the wall like the two examples below.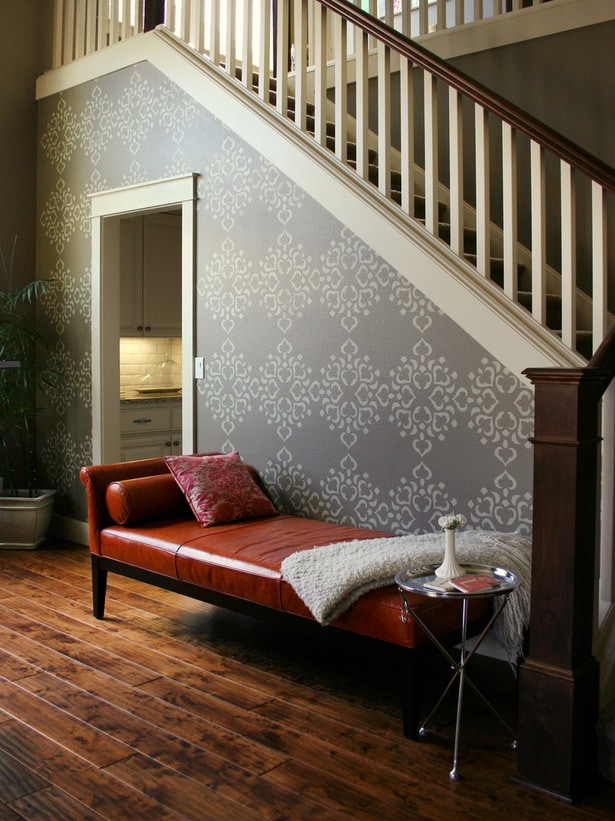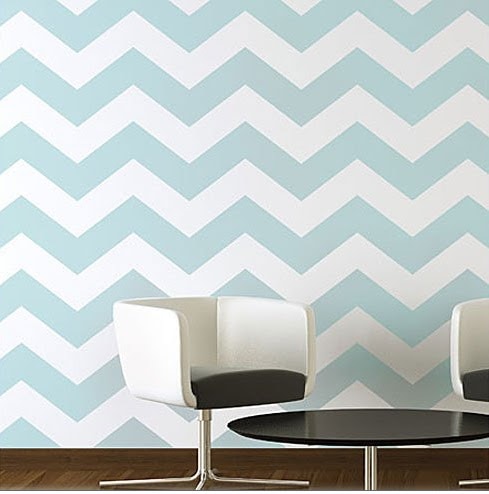 Who said you only have to paint the walls? How about accenting the molding, door and ceilings like in the first photo below?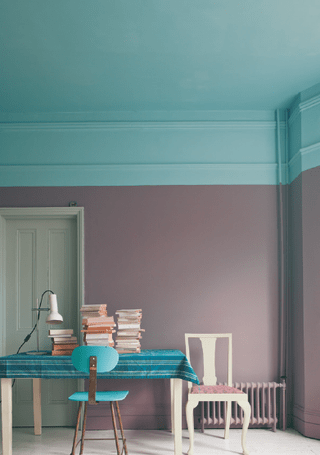 I am in love with this idea! Stripes on the ceiling and painting the backs of shelves. The options are limitless!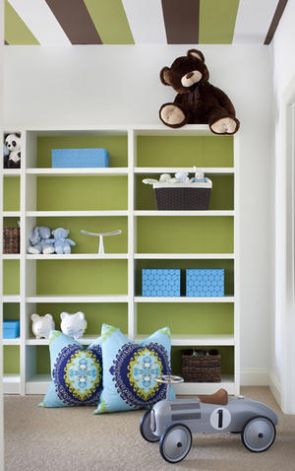 Finally, my all time favorite paint product that I had to share with you: Chalk Paint! This would be the perfect product in my house with my three year old daughter's tendency of drawing all over my white walls!
This office is very fun and creative. Chalk paint is used on the ceiling and walls and what is really neat about the photo is the textured appearance from erasing chalk off of the wall.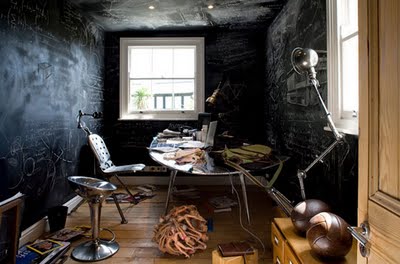 This application on the door is fun for leaving notes for someone else in your family or just for expressing your creativity with quotes and sayings that inspire you. And the great thing about it is you are the artist. You can change what is on the wall anytime you want.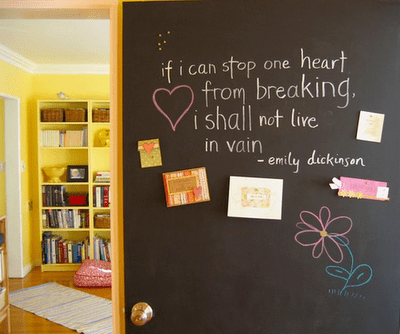 So feel free to let loose and express yourself with the hundreds of options you can consider when it comes to painting! And if you feel like you are too scared to be bold  or to think out of the box, feel free to contact us and we would be more than happy to sit with you and play with some ideas. Please contact us on our website at https://www.vrainteriors.com, or you can find us on Facebook, Linked-in and Pinterest.
Posted by Reem T.