How long do you expect your sofa to last? Most people will tend to keep their sofa for seven to ten years. So choosing the right sofa is key to its longevity. How will you use your sofa? Will it be a place for kids to kick back watch TV and play video games? Is it for looks and not use? Will mans best friend be sharing your space? With all your requirements in mind, homework done, grab a friend or two it is time to shop for you new sofa. Here are some secrets all you need to know about buying the perfect sofa.
Structure
A sturdy frame made of  kiln-dried oak, ash, or beech, is a more durable hardwood but can pricy. Avoid frames made of particle board, plastic, or metal. These materials may warp and crack over time. Soft wood, such as pine, is cost-effective, but it may warp or wobble after five years. Legs should be part of the frame or held on with screws or dowels (pegs) — not with glue alone.
Construction
Frames should be connected with solid construction such as wooden dowels, double wooden dowels, wooden corner blocks (the tag might read corner blocks glued and screwed), or metal screws and brackets. Staples or nails may be used for extra reinforcement, but never buy a sofa that's held together solely by staples, nails, or glue.
After you have looked at the structure and construction it's time for the fun stuff. Your sofa should reflect your personal style and be suited for your family function.  There is a phrase that I like, "Buy it for looks buy it for life", meaning make sure you love that pretty sofa because you will have it for 7 to 15 years. Here are some examples of some classic yet traditional sofas that has last the test of time.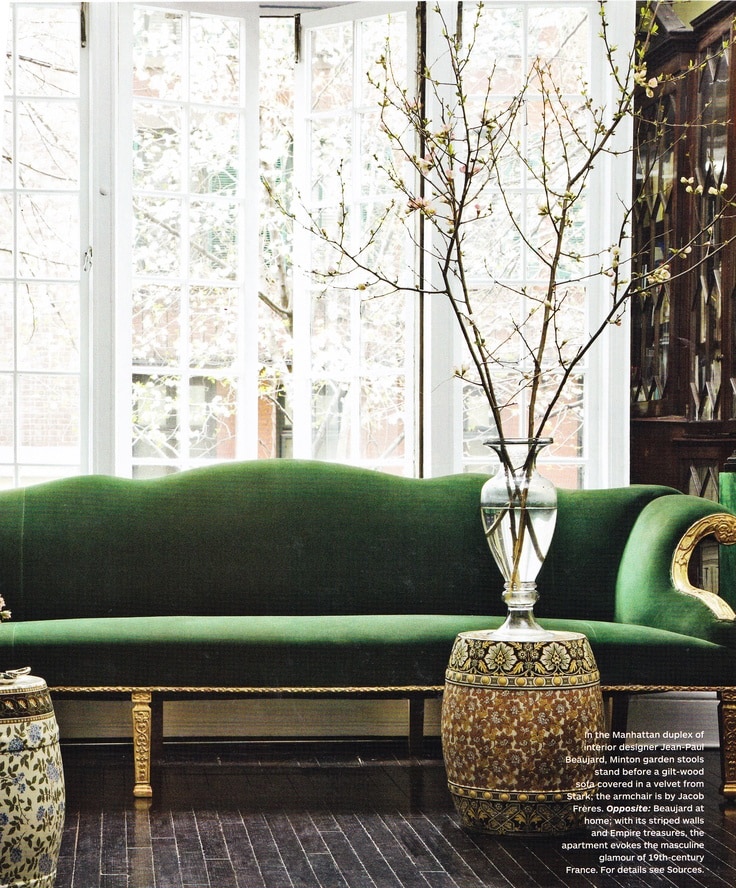 So the next time you are in need for a new sofa remember our tips. Don't forget to go to our Pinterest page for more inspiration.
Posted by Vanessa M.