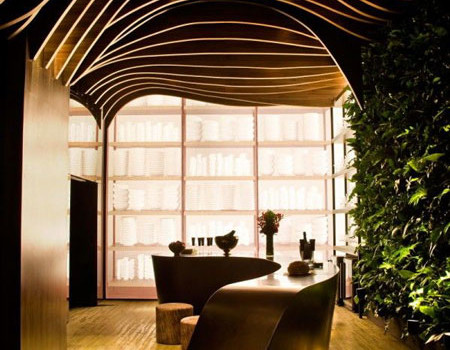 Where are you sitting right now?  Look up at the ceiling.  What do you see?  I must confess, I'm sitting at home in my living room, and as I look up I see white, white and more flat white.  When most individuals think about the design of a space, they think about the furnishings, the walls, cabinetry, and accessories.  Really, the only time most people think about the ceiling is when they add some lighting, or are scraping the 1970's popcorn off.  
I was inspired during our last meeting by our business partners Reem and Vanessa, when they were discussing how one of their professors in college used to challenge his designers to think about the ENTIRE space – including the ceiling.  They said that he used to tell his students to look at the ceiling and the bathroom whenever they go somewhere because if they haven't been designed as well as the rest of the space, then it was a FAIL.  So, in an effort to gain a little inspiration, and remind myself to think about the entire space, here are some really beautiful ceilings.  It's amazing how a pattern or the addition of one different material or some perfectly placed lighting can completely transform a room: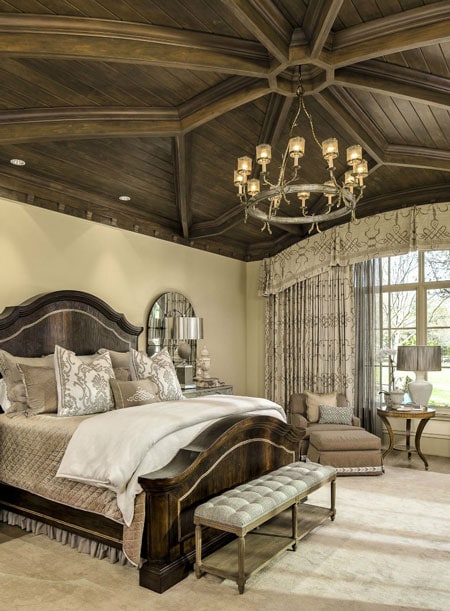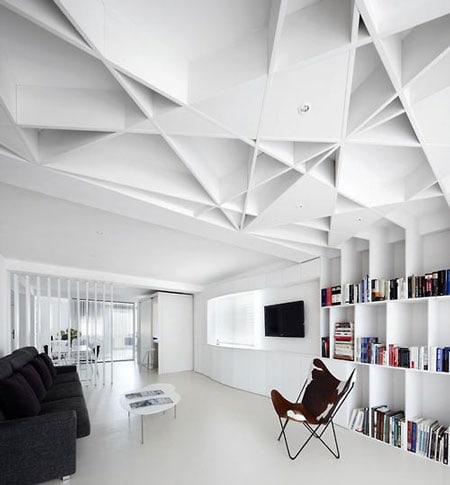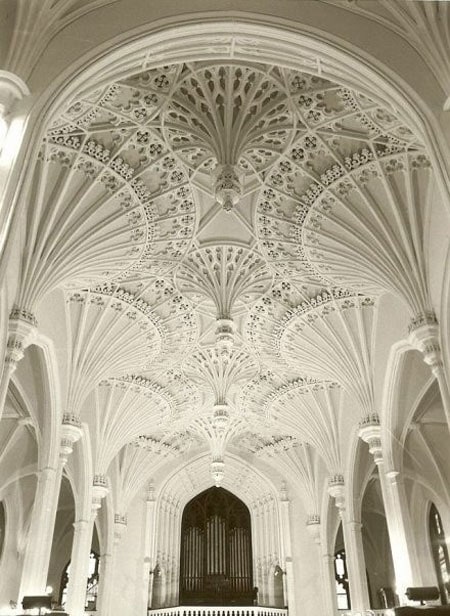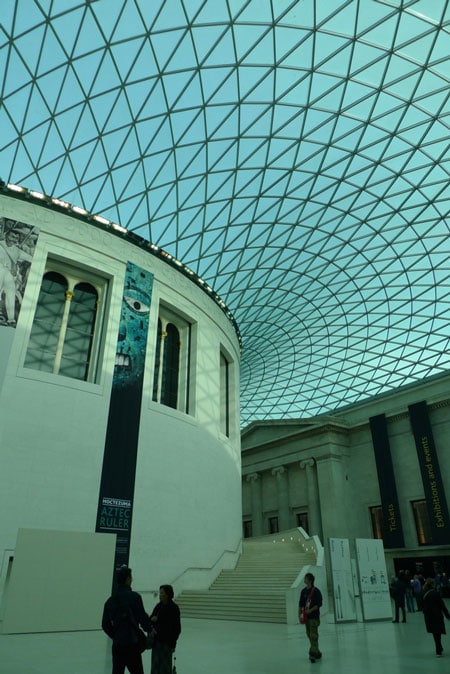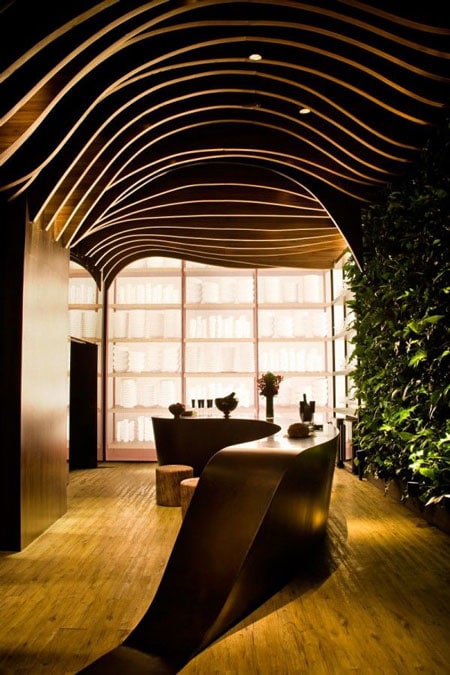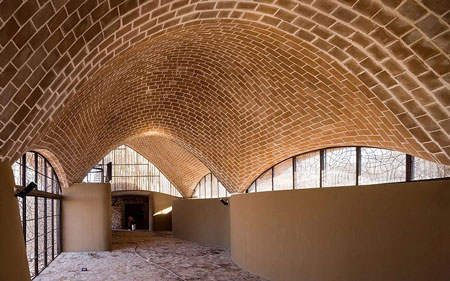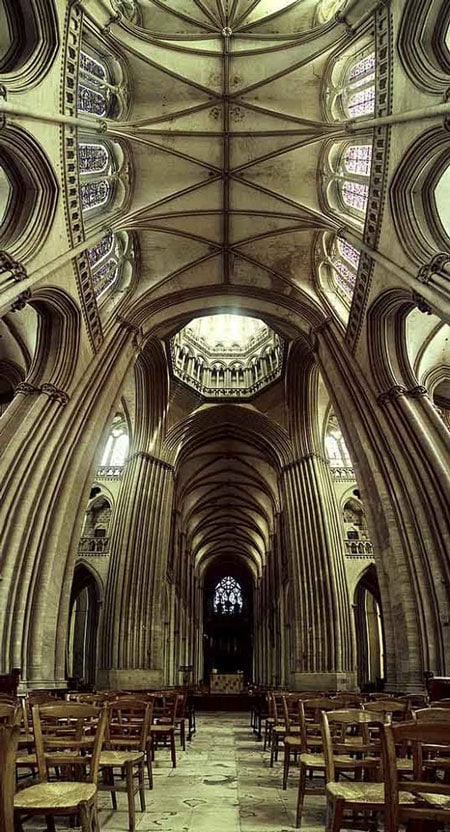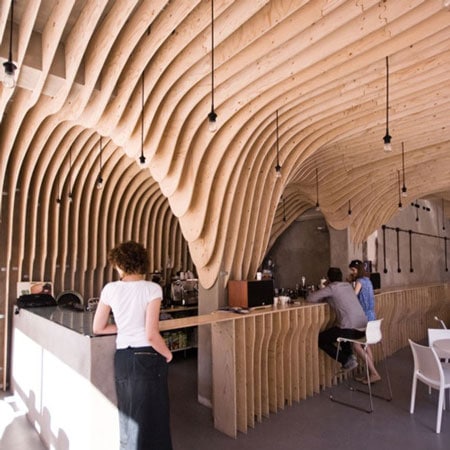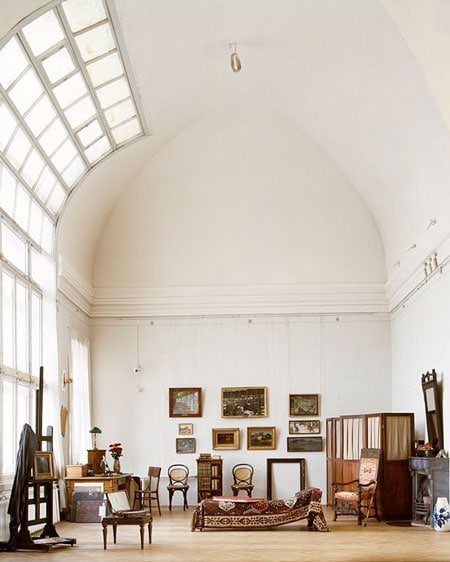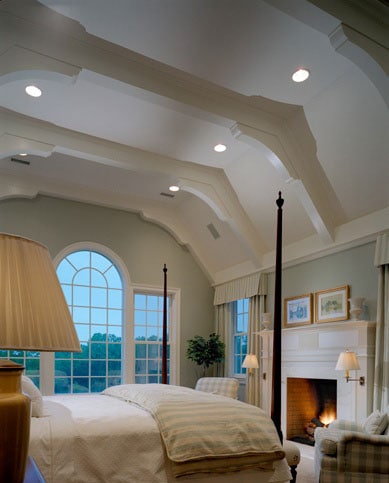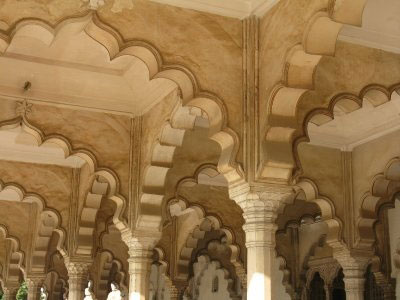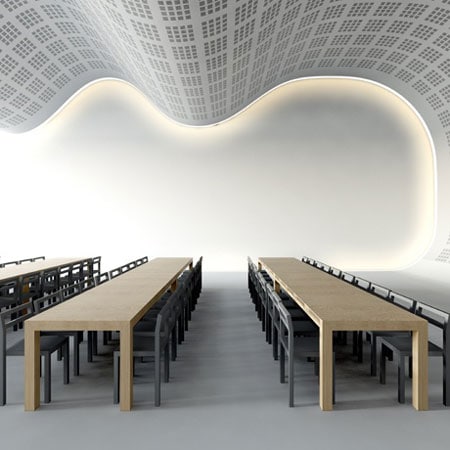 So, next time you walk into a church, a new restaurant, or even your friend's house, take a look up and see if it inspires you!
Looking for more inspiration?  Check out our Facebook and Pinterest page, or contact us on our website.
Post by Amy B.